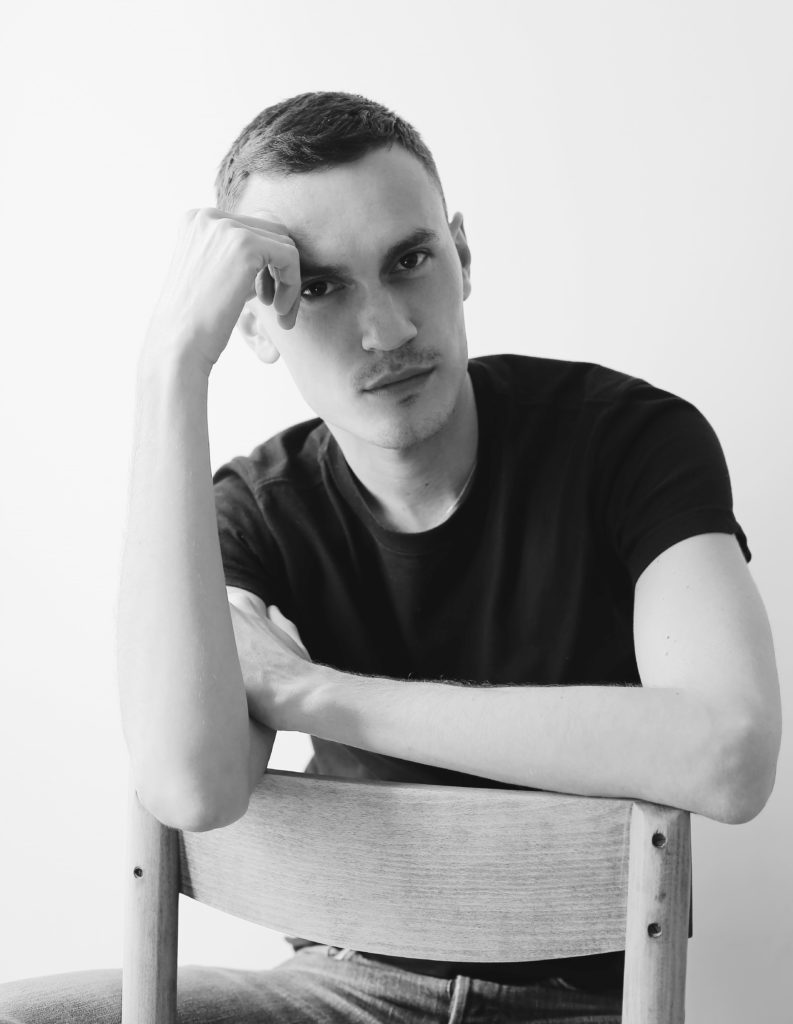 Mikolaj Sokolowski
Born Gliwice, Poland in 1989.
Motivated by his desire and dreams, he moves to Paris at the age of 19. Graduates from prestigious Studio Berçot, in 2013 whilst financing his own studies at the private institution. Distinguished by the studio director, Maria Rucki, he becomes the only student to appear in the documentary « un An sur fil ».
After completing his studies, he takes internships with Nicola Formicetti and Sebastien Peigne at Mugler's house. Followed by working with the menswear design studio at Balenciaga.
In 2019, he creates his first capsule collection to envisage his concept of menswear. Created for functionality – inspired by the youth, nature, art and music culture.
A simplistic approach to represent his image of masculinity. Combining refined and invisible luxury within his garments, which are revealed in the details of cut and choice of materials.
Mikolaj Sokolowski, is an attentive and sensitive designer to his environment, wanting to share his ideas and his journey.